Bob Odneal, Maynard Ferguson, Gwen Juarez, Roberto Zenteno and Luis Juarez. All trumpet players and my good friends.
---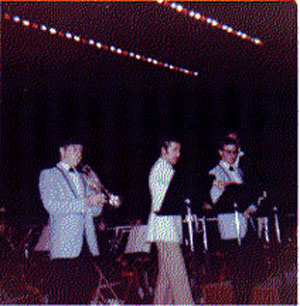 1969 Getting ready to play BUGLER'S HOLIDAY with 'DOC' SEVERINSEN and the ROBERT E. LEE HIGH SCHOOL BAND in BAYTOWN, TX.
MIKE STUBBS, 'DOC' AND BOB ODNEAL. CHARLES FORQUE band director.
---
---
Doc Severinsen and my daughter Susie Odneal with the Houston Symphony New Year's several years ago.
---